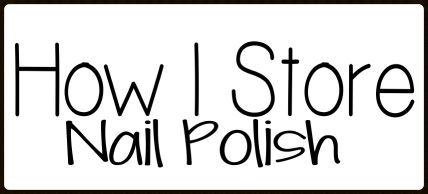 I've been on the lookout for the perfect storage system for my nail polish. I didn't want to spend too much money, but found everything around my house!
I used covers from photo boxes and one box. The large plastic container was under my bed holding things I have kept for years (we're talking high school).


So while cleaning, I decided to give my nail polish storage a makeover!
Here's the finished result: