Hi there! I hope that you are all doing great. Today, I wanted to continue with the Makeup Rehab series with some tips on how to organize your makeup. These are some that have worked for me.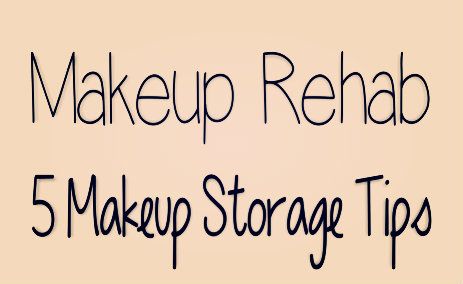 1. Utilize any boxes: Do you subscribe to any beauty subscription services? Don't throw out those boxes! Those boxes can be use to store samples, lipsticks, nail polish. Get creative!!

2. Visit the nearest housewares department: You can find the perfect storage... in areas where you may not expect. I have used a utensils holder in the past to store everything. I have also picked up plastic organizers there, too.

3. Do not spend a fortune: Visit the nearest dollar store or dollar section in a store. It's organization,. not how much money you can spend. I have found most of my organization at the dollar store.

4. Desk space: If you are multitasking your makeup area for an office area, I totally understand. Make sure you have enough room to do both. Also, utilize the wonder of the drawer organizers. You can get them inexpensively, and I've seen some adorable colors.

5. Have fun: Makeup is supposed to be fun. Organizing it should not be a chore. Look around to see if family or friends have anything that you can use to store your beauty goodies.


I hope that you've enjoyed my five tips for organization. I would LOVE to know how you store your own beauty goodies!!


Be your own great day!