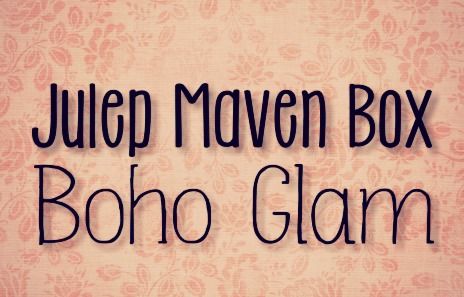 As you know, I absolutely love nail polish! I received an email from Julep asking if I wanted to choose a box and then review it. I chose the "Boho Glam" box. I do want to state that I did not pay for this box and that all opinions are my own.
This is what I received:
Michelle on top, Toni on bottom
I was very pleased with how gorgeous the colors were. I also really needed a cuticle oil. I was really excited to try these polishes. I began with my base coat. As soon as I began to use the polishes, I was feeling dissatisfied. I noticed that the brush was very long and flimsy. When I laid the brush down, it made the polish streaky. I then noticed there was some polish still hidden away in the brush! I applied the polishes the exact same way as when using my Essie and OPI polishes.
To get a better application, Julep could change the brushes to make them shorter and stiffer.
The polish also stained my nails after one application. I am so dissatisfied that I didn't even take a picture.
I did receive this box for review purposes. However, the Julep site lists these polishes at $14 a piece. I would not go and purchase a Julep polish from my own money. While they do donate a dollar from their polishes to organizations for women, I still cannot state that I would purchase the polishes.
If you'd like to see more thoughts, check out my video:
I hope that you enjoy this review! I would love to know if you've ever tried Julep polishes.