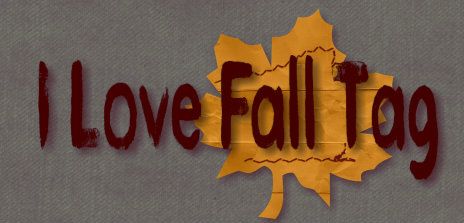 I absolutely love the fall season with warm, cozy sweaters and boots. I was tagged by my lovely friend Dani of
Danielle Loves Glitter
, and I am so excited to do this!
1. Favorite Fall lip product?
I love lip products, so this is difficult. I have been loving Revlon's Just Bitten Kissable Balm Stain in Crush and my Jordana lipstick in Cranberry Mix.
2. Favorite Fall Nail Polish?
Essie's Bahama Mama
3. Favorite Starbucks Fall Drink?
There is no Starbucks near me, unfortunately.
4. Favorite Fall Candle?
I rarely light candles.
5. Favorite Fall Scarf or accessory
I love all of my scarves... don't have a favorite.
6. Haunted house, haunted hay ride, or haunted corn maze?
Haunted house. A haunted corn maze reminds me of the movie Children of the Corn, which terrifies me!
7. Favorite Halloween movie?
Hocus Pocus!!
8. Favorite candy to eat on Halloween?
All of it!! Ha ha! I love candy.
9. What are you dressing up as for Halloween?!
I obviously don't dress up anymore. When I was little, I dressed up as a clown for two years and a witch for three years. My favorite costume was when I dressed up as a dinosaur!!! It was such a great costume.
10. What is your Favorite thing about Fall?
I love wearing big comfy sweaters and boots!
I hope that you enjoyed reading this! I tag all of you to do this!!!