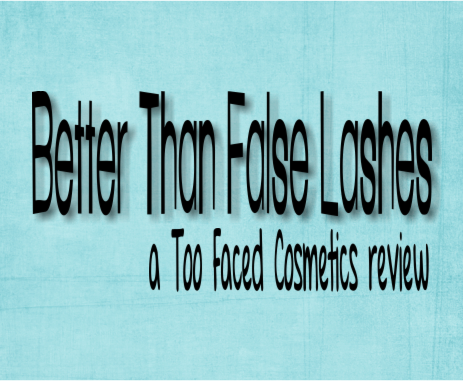 I want to share with you a mascara from Too Faced that I have been testing out. Before I get into my review, I want to state that I was contacted by Too Faced to do this review and was provided with the product. With that being said, all opinions of this product are my own.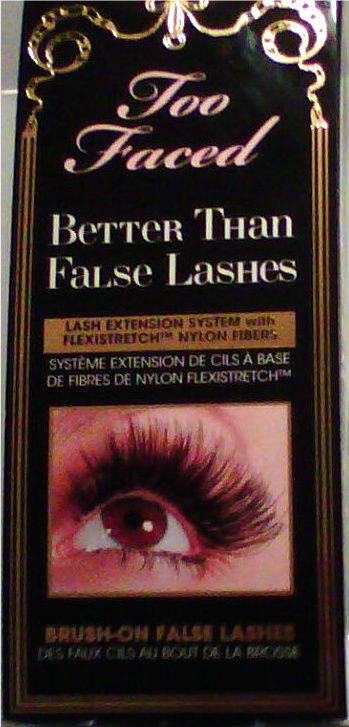 Tired of wearing false lashes? Too Faced assures that this lash extension system provides the false lash effect without the messy glue.
Steps 1 and 3= Activating Mascara Base and Top Coat. Step 2= Nylon Lash Fibers


This product has three steps. First, you take the activating mascara base and lash it up. Then, take the lash fibers and run it through your lashes. Then with the mascara base, it doubles as a top coat. With that in hand, finish off the lash look!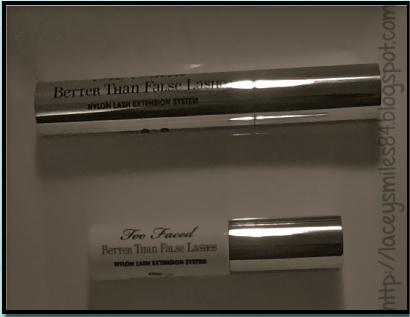 From the release kit, Too Faced states:
Easy: No glue, all glam! All of the benefits of lash extensions and
false lashes without any of the risk or expense. No mess, no salon
appointments, no complicated application.

Results: +98% more lash volume and +42% more lash length!

Value: Get four months of falsies or a costly lash extension treatment for only $35!

Safe: Ophthalmologist tested, contact lens approved.

Innovative System: Designed to be used together for a dramatic, false eyelash effect:

Step 1, Prime: Use 1-2 coats of the Activating Mascara Base and
Top Coat to create a base to adhere the weightless, Flexistretch™
nylon fibers.

Step 2, Build: Brush on 1-2 coats of the Flexistretch™ Nylon Fibers to
build outrageous length and volume. Focus the fibers where you
want extra length or volume.

Step 3, Seal: Finish by sealing the Flexistretch™ Nylon Fibers with 1-2
coats of the ultra-black Activating Mascara to create that "better
than false lashes" effect. This final coat surrounds each nylon-
coated lash, then melts and stretches the Flexistrech™ fibers into
long, thick, dramatic lashes.
Here is what the product looked like on me: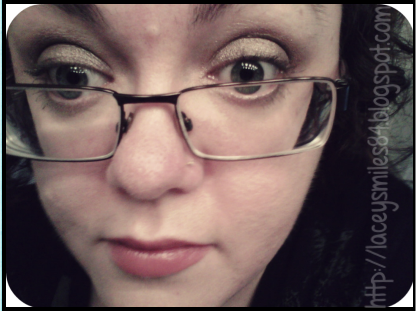 When I applied the Activating Mascara for Step One, I could see that my lashes looked longer. After the application of the fibers in Step 2, I noticed that my lashes had a sticky, crusty-like feeling to them. I have a dislike for crusty lashes. I do not know if anyone actually likes that feeling. I must say that the fibers look reminds me of insulation or cotton candy.
Better Than False Lashes is exclusively sold at Sephora. According to the Sephora website, Better Than False Lashes has a price point of $46.00 Canadian. This price point is shocking to me, because I truly feel that the only part of the product that I truly enjoyed was the activating mascara. It made my lashes look amazing! Concerning the fibers, I really did not like how sticky it felt. I have tried drugstore mascaras that had this same sticky effect.
I feel that Too Faced could have the activating mascara by itself for $35 Canadian. I would pay that because this gave my lashes a gorgeous look. It was like sunshine for my lashes.
I actually need to give this product a 3.5 out of 5 (where a 1 is horrible and 5 is amazing). While I would rank this product lower based on the fibers, I truly feel that this product redeems itself through the activating mascara.
Better Than False Lashes? It did not have the false lashes look for me, but the activating mascara was amazing! My lashes were noticeable, but not "Better Than False Lashes".
Hope that you enjoyed this review!