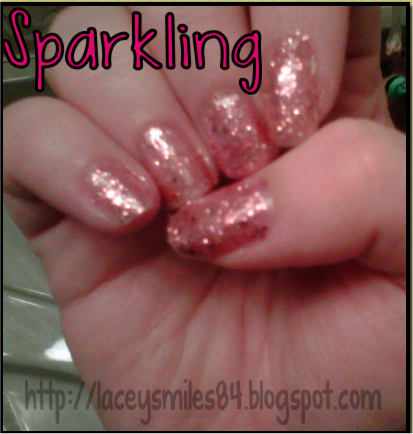 I am absolutely loving this color! I had my birthday recently and purchased this with a gift card. I know that I have not been keeping up to date with the blog or the videos, but please know that you will see this in an upcoming haul video!!!


I am loving flaky polishes lately. I was going to get the Essie Luxe Effects polish in A Cut Above, but it was $8 and Revlon's Sparkling was $4. They looked similar in the bottle, but I do not know how A Cut Above looks on my nails (so I cannot say if they are an exact dupe). I may purchase A Cut Above if it goes on sale.


What are some of your nail polish loves?