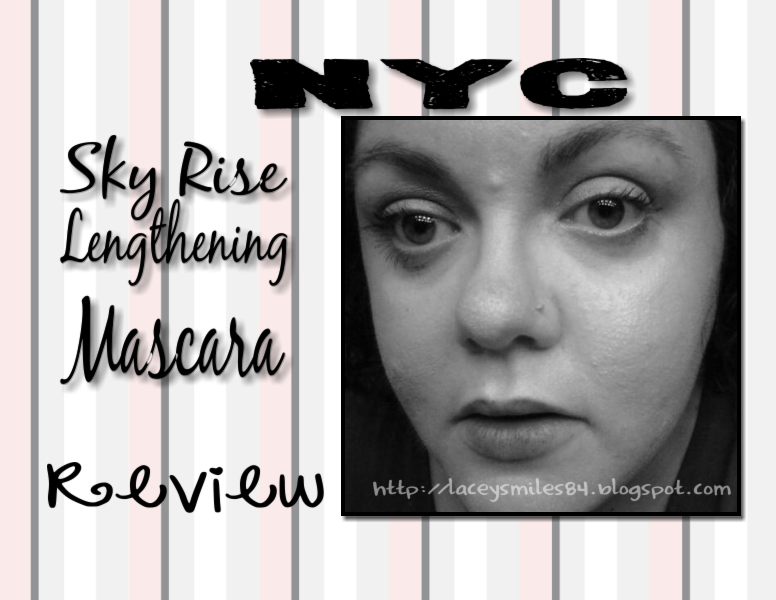 Hi there! I have been using the NYC Sky Rise Lengthening mascara for months now, and while tweeting about the recent FOTD, I was asked by
GlitzGlamBudget
to do a review.
I have stated before that I have the smallest lashes; they are teensy. I really need them to be noticeable. I really like how this mascara is affordable (I purchased it for under $ 4!).
Sometimes a
Target coupon code
can save even more.
This is in 842 Extreme Black.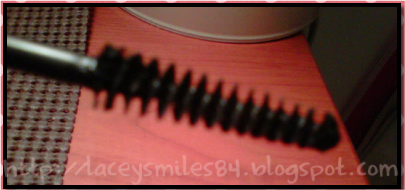 I have had issues with mascara wands where they either they look like torture devices or they seem to make my lashes clump. This wand is a dream. It fits my lash line like it was actually made for it. This wand gives my lashes little hugs while it goes through them. My lashes look like they have been woken out of a deep sleep and have been given the magic that they need. I love to take the end of the wand and make my corner lashes look extra flirty.
To show you how long my lashes have gotten, here is a picture without my glasses on: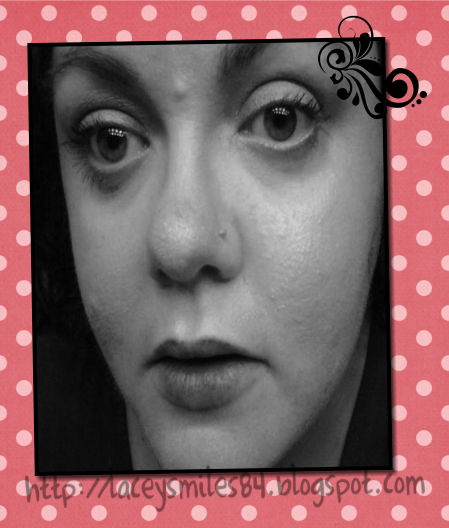 I put three coats on only because I was going out, but I wear two coats to work everyday and it is still amazing!
I definitely will repurchase this mascara. I think this mascara is definitely the best that I have tried so far in my makeup journey. My mother, who
always
has something to say about my makeup, commented "When did you put false lashes on?"
She was shocked that a mascara made my lashes look like this.
If you are curious to see how my lashes grew, I will be sharing in an upcoming post.
Hope that you are having a wonderful weekend!