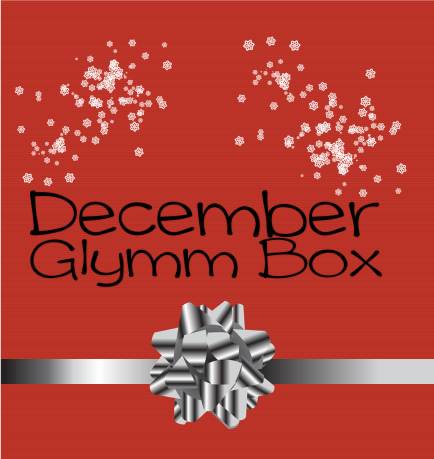 Hey there! I hope this Monday finds you well. I received some Monday cheer today from Glymm!!

Without further ado, let's get into the goodies!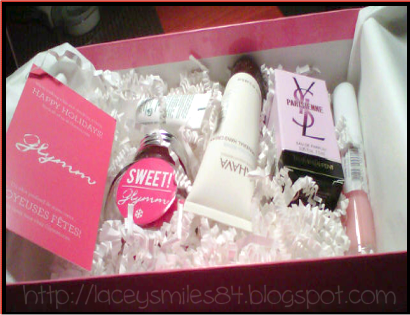 Treat yourself to the ultimate spa experience this holiday season with Caudalie's peel mask. This innovative formula is enriched with revitalizing grape acid and antioxidant-rich grape seed oils which work together to gently dissolve dead skin cells and reveal a perfectly nourished, balanced and luminous skin complexion. Full size: 40 ml $40.
Ahava lightweight lotion goes to work the minute you apply it, with a powerful blend of ingredients to treat hand dryness and dermatitis. Its rich, nourishing Dead Sea minerals hydrate and restore moisture to even the most 'rough and scaly skin'. The hazel extracts soothe and soften dry skin, without making it feel greasy. Full size: 3.4 oz $20
Once upon a time there was PARISIENNE, who lived and loved in the moment- the portrait of a woman incredibly free. Parisienne is a floral, feminine yet sensual fragrance which will leave a trace of mystery everywhere you go. This luxurious scent wraps up a woman's body and stays with her all day long. Scandalous, some say? Full size 3oz $85
Get your lips kissable ready this holiday season with Sula Beauty Pretty Lip gloss! Playful, yet sophisticated, this trendy line is designed to compliment not define. Sula Lip Gloss is formulated with natural ingredients that will smooth, soften and moisturize your pretty lips. Go ahead and break the rules, set trends and always be pretty! Full size 0.5 fl. oz $8 This is a full size product!
What a great box!!! I am really looking forward to trying these goodies out. I love a natural looking gloss, so I am really loving the Come Find Me shade! My skin has been beyond dry lately (thank you, allergy attacks!), so Caudalie is going to rock my face this season! I have heard great things about Ahava, so I am excited to try the hand cream out. At first smell, the Parisienne is a little too strong for my liking. I am going to try it to see if I like it... you never know!
Have you tried any of these products? Let me know if you have!