Hi there! I received my Luxe Box from Loose Button, and I must say that I am beyond pleased this month. Before I get into talking about what is in the box this month, let's open the box together....
Lise Watier Eye Glitter Liner (full size is 6 ml and is $18)
Benefit Refined Finish Facial Polish (full size is 127.5 g and is $22)
Benefit B Right! Moisture Prep Toning Lotion (full size is 177.4 ml and is $29)
Essie Nail Polish in Absolutely Shore
This month, Loose Button has partnered with Teopia. A bonus gift was a tea kit from Teaopia and loose tea! I received tea in Cactus Fig. I have never tried this tea before, so I cannot wait to try this. I love tea! I received a 20% off gift card to Teopia as well.
I also wanted to let you know that Loose Button has selected me to provide feedback to Olay. I am really excited about this!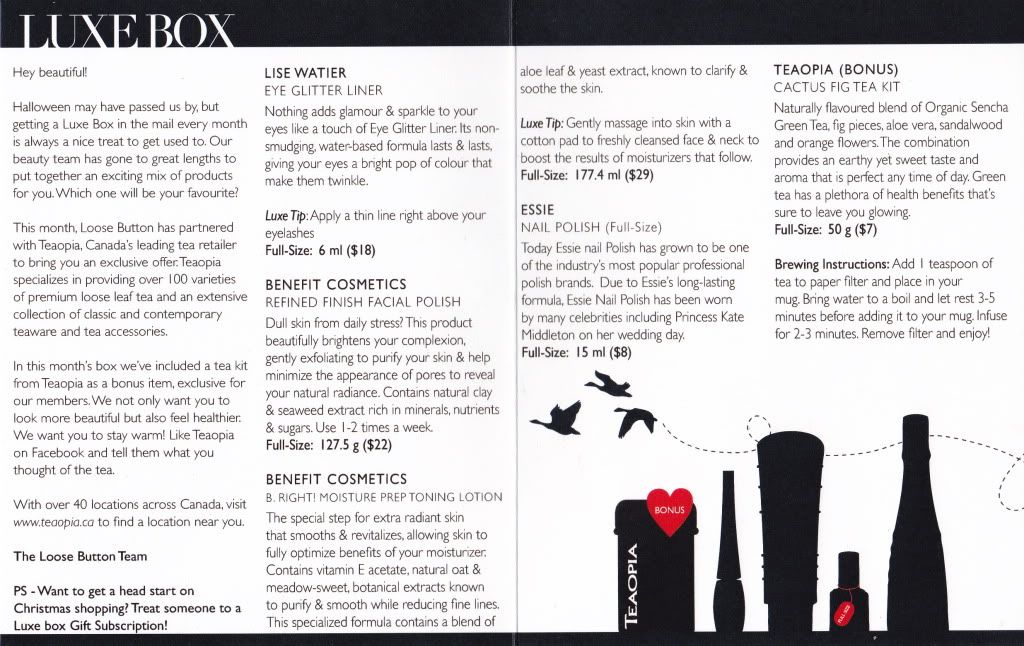 (This is the inside of the card)