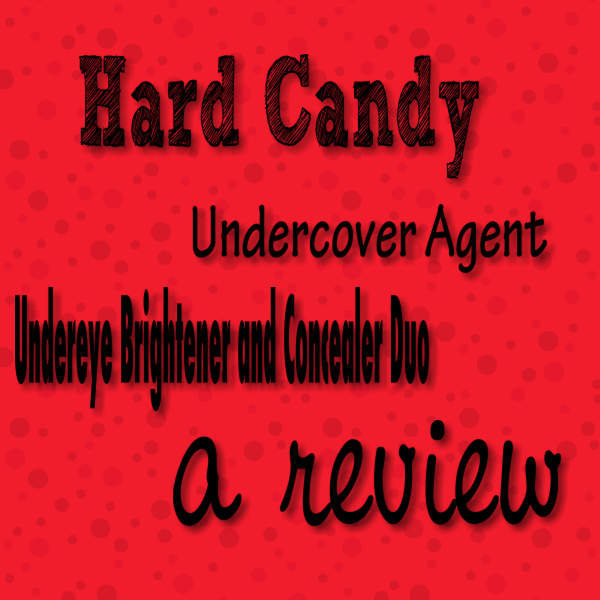 I know that the past two products I have reviewed from Hard Candy did not get favorable reviews. I like Hard Candy overall as a brand. I just cannot say that a product is good, when I personally do not like it. Today, I am bringing you a product that I am really liking.
First things first, I would like to say that I first thought there was more concealer to this product. The concealer is 2.1g, which is not bad. However, I thought it was not just in the cap of the product. To get to the brightener, you unscrew the cap. The brightener is in a squeeze tube and is 13.5 g. I put the brightener on first and then dab the concealer on.
Let's see what
Hard Candy
says about this product:
Your new secret weapon to disguising and preventing any undereye imperfections! It brightens your undereye area, reduces dark circles, puffiness, and fine lines, and conceals and covers for a perfect finish. Undercover Agent comes in three skin tone shades to blend seamlessly and softly into your undereye area.
I have the lightest shade, and I feel that this is my alternative to the Glamoflauge concealer that I have. I purchased the wrong shade of the Glamoflauge, but I still use it to cover up my blemishes (it actually works).
I feel that this product lives up to its claims. I really think that this is a product I am glad I purchased. I find it helps with the puffy eyes that late night studying gives me. I feel that it provides me with the security that my puffiness will be taken care of. I have minor puffiness, in case you are wondering.
The concealer is definitely more of a match! After I apply it, I take my powder brush and dust some powder to that area to give it that lasting finish.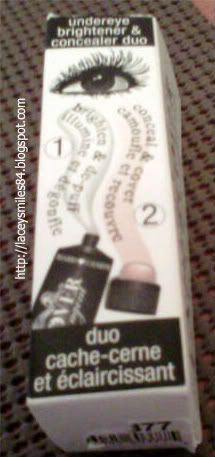 In conclusion, I give this product a YAY rating. I think that this product is good to have in your collection and is great after those late nights. When I finish this product, I would definitely consider repurchasing this.