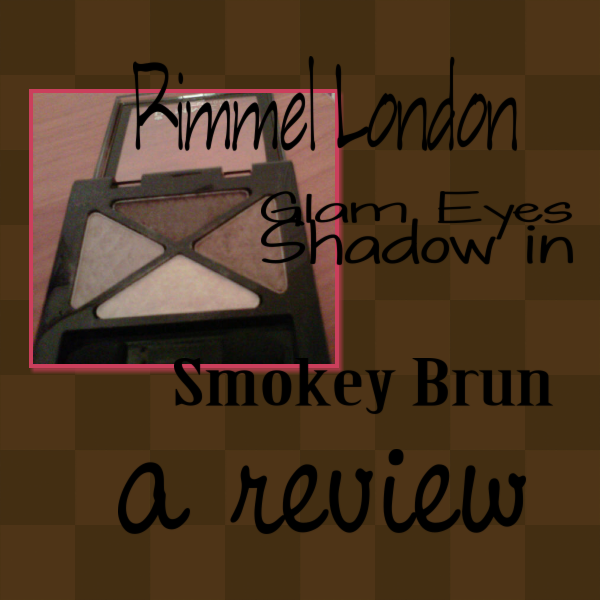 We're halfway through "Review Week"! Today, I want to talk about the Rimmel London Glam Eyes Quad in Smokey Brun. I picked this up in the past few weeks. Can I just state that I am loving the new packaging? I think it looks sturdier and more professional.
Stand out in the crowd
Glam'Eyes and gorgeous – now's the time to start having fun with your eyes. Rimmel have made eyeshadow more exciting with their powerful silken powder formula that glides onto eyes smoothly and blends effortlessly. Your perfect shade will last as long as you can, neither creasing nor fading, making it the perfect long-wear eyeshadow.
Experiment and get playful with 49 London inspired colours. And for an extra bonus, we've joined forces with our international make up artist Liz Pugh to put together an at-a-glance professional application advice piece developed for each individual shade. So with all that expertise literally at your fingertips, it's impossible to go wrong
I seriously think that this quad can do no wrong. It is like the eyeshadow superhero! This quad was on sale for $5. I love taking the shades on the sides and bottom and making the perfect office appropriate look. Youu can add the top shade as your liner and go from work to glam in two seconds. It is that easy!
The shadows are pigmented and are so so soft. I personally feel that they are easy to work with and last all day with a primer.
This quad has entered my makeup stash and has become a champion; I will be using this quad for a very long time.
Two words----Love it!