I know that I am probably so late on discussing this. However, I need to share how excited I am about this product and how much I love it. This is a hybrid of a "Yay or Nay Monday" and "Talk About It Tuesday" post!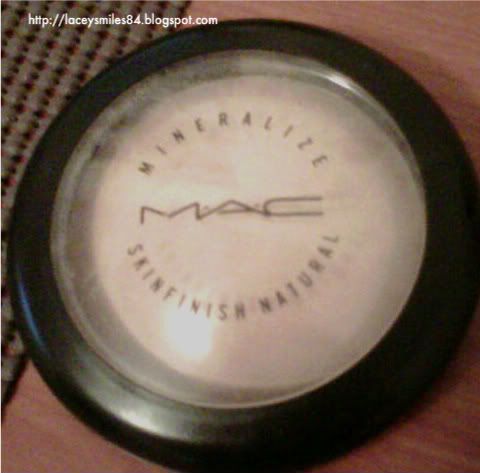 I have had the MAC Mineralize Skinfinish Natural on my list for a very long time (2 years, I believe). I never thought that I would ever get it because I did not think that I would ever shop at MAC. There are no MAC stores here or any counters. Plus, I always thought it was SO expensive (it's $33). I purchased this while I was on my vacation.
This product is worth ever single penny! Pressed powders set my makeup but it does not take long for me to start to feel sweaty--especially in the summer! I always have the oily t-zone! As soon as the artist put this on me, I was addicted. She applied this using a MAC 109 brush, and I was super matte. My mother, who does not understand my makeup addiction interest, was literally telling me to get it. I never put makeup on my nose because it usually becomes irritated. I am able to put this on my nose area- without any irritation!

I have been using this every day since I came home. It applies so well, and I am sure that on no breakout days, I can just wear this and go! The coverage is really amazing. I also notice that this product stays for hours on end. I work in an office where I never know if it is going to be hot or cold. This product fights the battle for me- it does not slide off my face!

I understand that the price point is quite a lot. I must say that I have a large amount of pressed powders in my collection and not one can do what the MAC Mineralize Skinfinish Natural can. If I had known how amazing this was beforehand, I would have saved SO much time trying to find the perfect matte look.


In case you're wondering, I may need to get another one of these.... Mom is thinking that she wants one too!


--------------
I absolutely love this product; I am putting one on my holiday list so I can have a back-up!