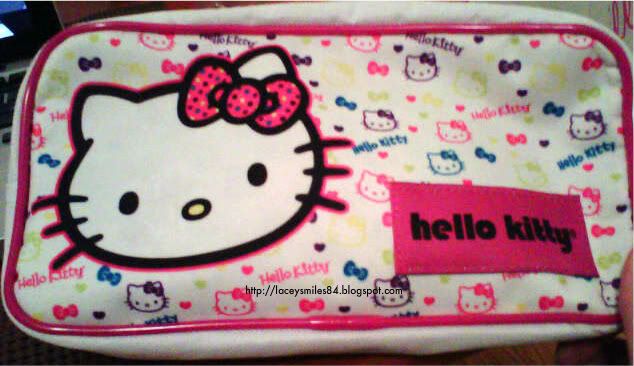 If you carry a HUGE bag like me, you might like this post or you may already do this. I do not like to have my beauty products running a muck in my bag. If I want to get something, I want it to be at my fingertips, and easily accessible. I always have a separate bag inside of my purse to carry all of my essentials. I just purchased this Hello Kitty pencil case and it is the perfect alternative to having a huge makeup bag weighing down my purse.
So what do I usually carry in my "Beauty Bag"? It varies depending on where I am. For work, I carry a toothbrush and toothpaste, sanitary wipes (you can never be too clean!), Advil, hand sanitizer, a lipstick and lip gloss, gum, cough lozenges, pens and a compact mirror. I might also throw in some hand lotion. If I am going to be staying some place, I carry a lot more makeup and some travel brushes.
Do you do this? What's in your 'Beauty Bag?"