I am writing this while sipping on some hot tea. Lemon is divine. As the title says, I am writing about the July Luxe Box from Loose Button. I just received my box on Monday, due to the postal strike that occurred. I was amazed at the response from
last month's Luxe Box
, and I am delighted to share this month's edition with you. So enough of my incessant rambling, and let's get to the beauty goodies!!
Meet the Luxe Box!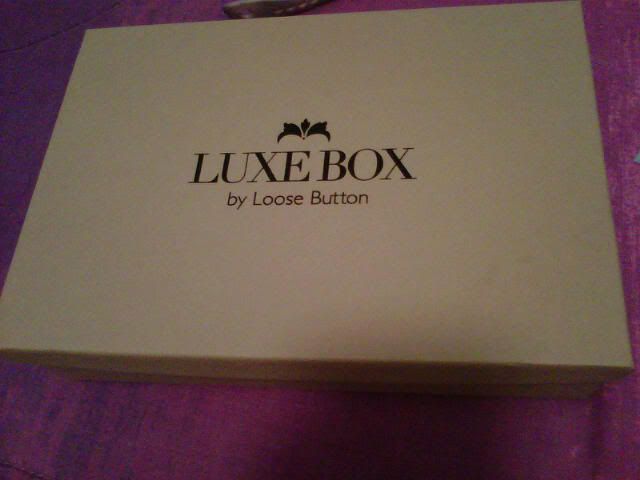 The card (the goodies are underneath!)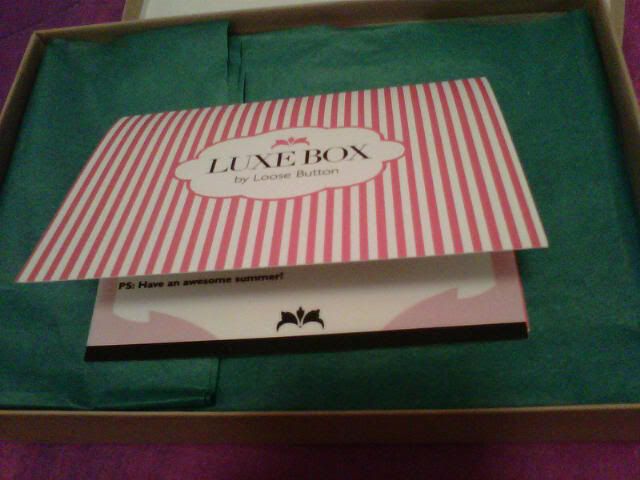 Before I opened the goodies!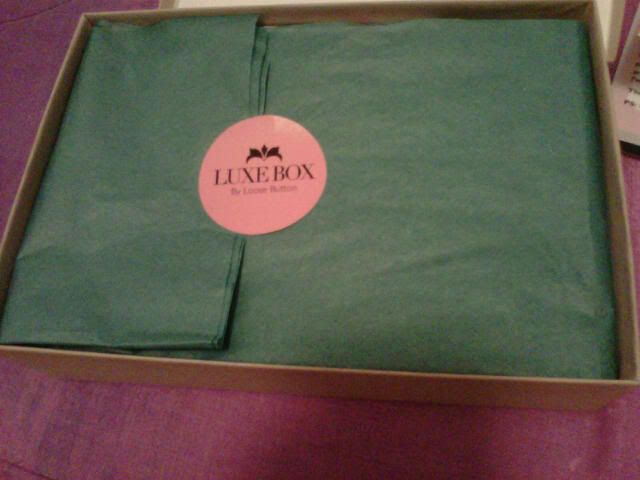 The Beauty Loot!!!!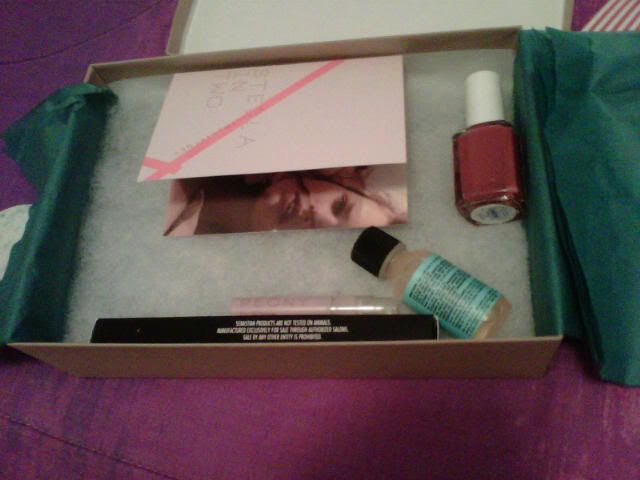 So what products did I receive?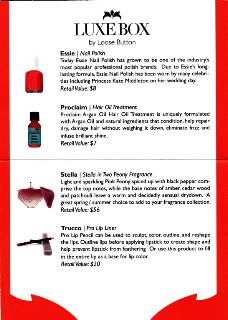 I do not expect you to be able to read this, so let me tell you briefly what I received:
Essie Nail Polish- I received the shade called In Stitches and this shade is my newest beauty love! I came home from work and did a manicure with it. By the way, my mother is also in love with it so I feel that it appeals to every age demographic. $8 retail value.
Proclaim Hair Oil Treatment: Argan Oil Hair Treatment that conditions dry damaged hair without weighing it down, eliminating frizz. $7 retail value.
Stella in Two Peony Fragrance: I found this perfume to be too strong for the office, but I have found a new after work night time perfume! $56 retail value.
Trucco Pro Lip Liner: can be used to sculpt, shape, color, outline, and reshape the lips. I received the shade in Baked Brick, and this brown lip shade lover is over the moon with it! $20 retail value.
I am so pleased with this month's Luxe Box! I truly feel that Loose Button is a company that I believe in and that they know my beauty loves inside and out. They are like your beauty advisors; they take your favorite shades and then suggest new products! How can you go wrong with that?!
You can subscribe to the Luxe Box by signing up at
Loose Button
. You can sign up monthly which is $12, a three month subscription at $36, or a yearly at $120. With the yearly option, you are getting the savings of two months free. Shipping is included with all price options.
I am not affiliated with Loose Button in any way. Like I said before, I just feel that they are an amazing company. They have fantastic customer service.
Hope that you have enjoyed seeing what products I have received. I would love to know what you think of this month's Luxe Box!
Thank you so much for reading and hope that you are all doing wonderful!!