I am still in complete shock! I reached over to look at my phone this morning, and I noticed my Twitter feed was acting crazy. I wanted to see what was going on, and I noticed a lot of RT's (retweets). So, I found the original message, and I burst into tears!
I am featured on
BloggersDotCom
as one of their Editors' Picks of the Day!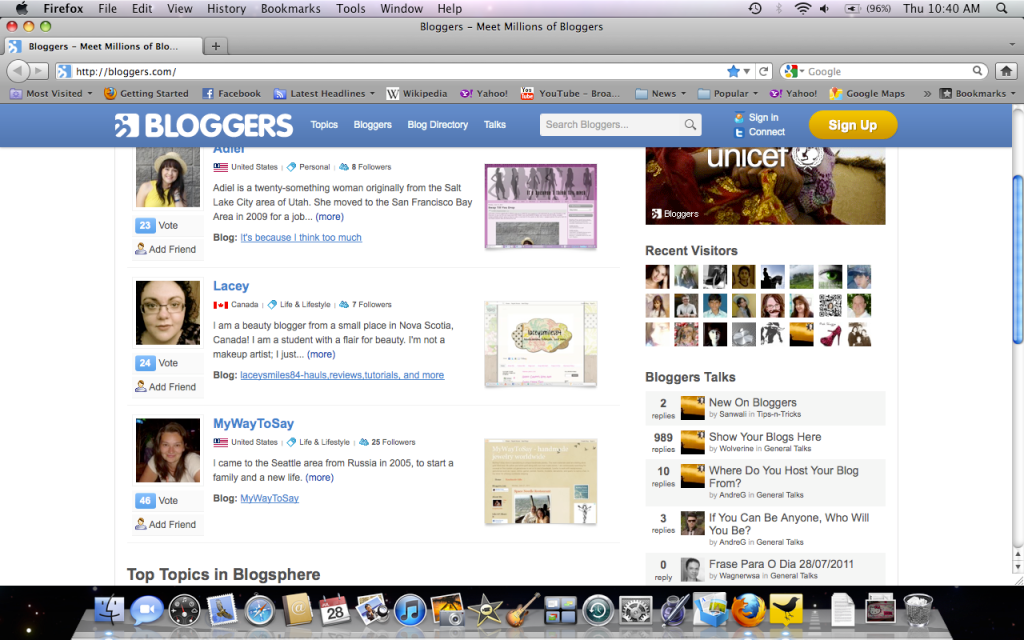 I'm the second one!
I am beyond flattered. When I started
laceysmiles84
, I never thought that anyone would even read my posts let alone be featured on a website that showcases millions of bloggers. I am sitting here crying because I am so humbled that editors would choose my blog. I am truly grateful and blessed that you read my posts. The encouragement and support that you give me is unbelievable; I personally cannot thank you enough!
Happy Thursday, Beauty Peeps!