Hey Beauty Peeps! I wanted to share a new beauty box with you from a company called GLYMM. I found out about this company through Facebook and like the Loose Button Luxe Box, I was intrigued to see what it was all about. With 4-5 deluxe beauty samples, I was eager to try the Glymm Box.
I received my box on Wednesday after I got home from work. I made a trip to the post office as soon I seen the parcel slip waiting for me!

I opened the box and this is what I seen:

Pink!!
So here it is out of the big box: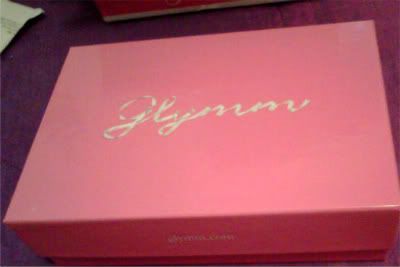 My father, who had heard my excitement, was at this point looking at me like I was insane. I was freaking out about what was inside.
Let's open it!!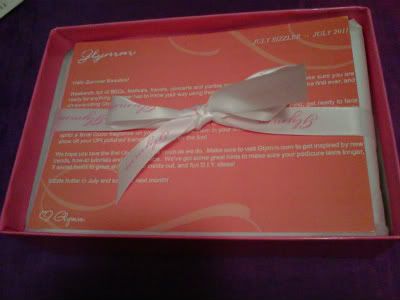 I was squealing at this point. Yes, squealing! I love seeing how a company packages their product. My father had shaken his head and had walked away. He just does not understand how pretty packaging can make someone's day-- I think it's a guy thing!
The card of what I received in the box:
The Beauty Loot!
I hope that you enjoyed the unboxing through pictures. You might be wondering what I received in the July Sizzler. I discovered that my printer has multi-purposes, so here's the back of the card!!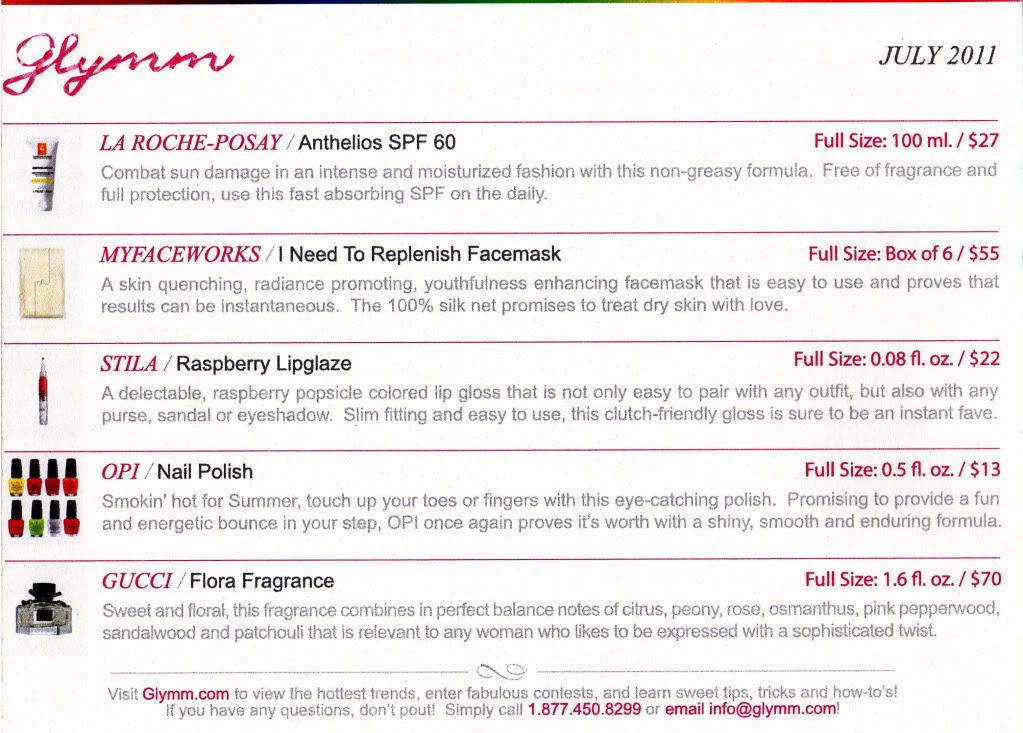 The Glymm Box is $10 a month and it says that it ships to your door. However, I had to go to my post office about 20-25 minutes away to get it. I think if Glymm put the pink boxes into protected envelopes instead, it would be less waste.
I have always been wanting to try the Stila Lip Glazes, so I was happy to receive one. I will let you all know what I think of the products!
Here's my invite link if you would like to sign up!
Glymm also added a sweet gesture to my box-- a pen with an "L". I was floored. Thank you, Glymm!