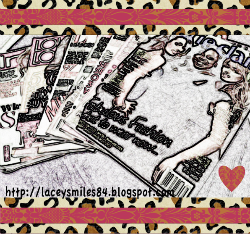 I have been picking up magazines lately hoping that I will be inspired. I have been looking at magazines that I have not read before, and I am excited to see what inspires my creativity.
What are your favorite beauty/fashion magazines?
I have picked up Marie Claire, In Style, LouLou and Elle. I've read Marie Claire before and I really love it. I'm also addicted to Allure and Glamour.
I have been reading the feedback so far. I am looking forward to seeing where this blog is heading, and I hope that you will be happy with the changes as well. Thank you so much for all of your support. I deeply appreciate how kind and awesome you have been!
Happy 100 posts!