This installment of Yay or Nay Monday is featuring the Too Faced Naked Eye Palette.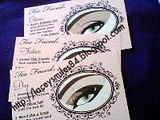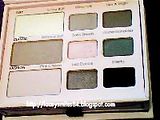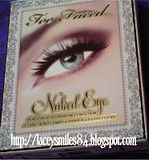 Here is what Sephora says about the Too Faced Naked Eye Palette:
A gorgeous collection of 9 essential matte neutrals and soft shimmer eyeshadows, complete with 3 Get-The-Look cards and an applicator tool.

What it does:
Looking like you rolled out of bed flawless and fabulous is a celebrity secret, and one that careers have been built on! Now, you too can look like you were "born perfect" with this gorgeous collection of naturally nude shadows that will have you looking super neutral yet drop-dead-gorgeous for any occasion. Shhh! Nobody needs to know you didn't wake up that way.

What else you need to know:
The collection contains everything you need for a range of on-the-go eye looks in one easy-to-pack palette. The pure-pigment shadows provide a range of essential matte neutrals and soft shimmers for the perfect balance and variety. Plus, Jerrod's three easy-to-follow, step-by-step instruction cards show you how to create the perfect naked eye look for any occasion. This is a kit that will work for shadow novices and makeup addicts alike!

Shades include: In The Buff (matte ivory), Pillow Talk (light taupe sheen), Like A Virgin (matte taupe), Birthday Suit (beige shimmer), Satin Sheets (golden champagne shimmer), Unmentionables (steel gray shimmer), Pink Cheeks (pale pink), Lap Dance (silvery taupe shimmer), and Stiletto (matte black).

I really like this palette, but one con is that it is very bulky! You may not mind it as much as I do, but the packaging could be a little sleeker (less is more, sometimes!). I really like the looks that you can create with this palette. I also found dupes in the Cover Girl Cafe Au Lait trio. I've blogged about that before, and made a video on my
YouTube channel
about it.
This palette gets a "YAY" from me, but only because the colors are really pretty. The little cards that are included give you great looks! Also, I like the decorative style of the packaging as it feels like a beauty box of treasures. Now if only it was not so bulky..........
Do you have the Too Faced Naked Eye Palette? What do you think of it?